Join The HABCO Team
"It Matters" is a way of thinking and acting at HABCO. It informs everything we do. And it shows: HABCO is rapidly expanding, and so is our team. Interested in a career in the aerospace industry?
Thank you for your interest in HABCO! Contact careers@habco.biz for more information.
Internships
In a former life, Brian Montanari, HABCO's President & Chief Executive Officer, was a professor of Lean Management at Eastern Connecticut State University. He provided opportunities for his students to tour various companies committed to Lean Management and assisted them in obtaining internships. Several interns from the Connecticut State University System have gone on to become valued HABCO employees.
HABCO has developed an internship program with Windham Technical High School in conjunction with the CT State Department of Education. Interns from Windham work under the close supervision and receive ongoing training from HABCO's Team Leaders.
HABCO has also created a relationship with Chowan University in North Carolina, and it's President. Beginning in the summer of 2019, we'll welcome our first "President's Pick" intern from CU.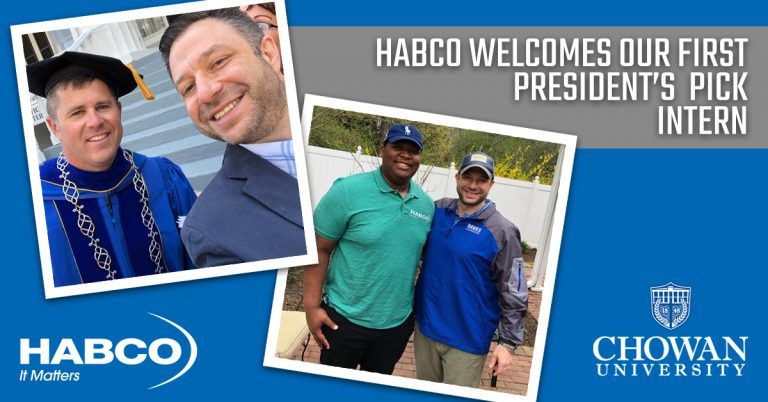 HABCO endeavors to make habco.biz accessible to any and all users. If you would like to contact us regarding the accessibility of our website or need assistance completing the application process, please contact Robin Southworth, HR Generalist at robin.southworth@habco.biz. This contact information is for accommodation requests only and cannot be used to inquire about the status of applications.
HABCO is an equal opportunity employer. Qualified applicants will receive consideration for employment without regard to race, color, religion, sex, sexual orientation, gender identity, national origin, disability or protected veteran status. For our EEO Policy Statement and other related documents, please click here.