No matter what the mission is or where it takes you, HABCO products are behind you.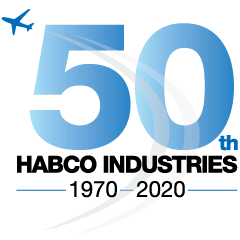 HABCO Industries is celebrating 50 years in business.
That's 50 years of providing superior quality service and support for the commercial and military aerospace industry.  As we have grown in the industry to become a trusted source for providing test and maintenance equipment to the leaders in aviation, we have kept to our roots. We take pride in our product, and make the pledge to continue to innovate, grow and support our partners in the aerospace industry. Thank you for an amazing 50 years. Let's do it again!